About Us
At Lot 1 Vintage we aim to provide you with quality vintage and gear from the past, for the present. Both our brick and mortar and our online store consist of vintage pieces that are curated for a modern aesthetic. We hope you find some of what is nostalgic and familiar, but with a touch of unique and unexpected, that fits your own personal style. 
Our Story
When Adam and I met in 2014, I had just started working in a buy/sell/trade store in Ithaca, and he was in Cortland, keen on selling knick knacks on eBay. In the following years we had more dates at thrift stores than at movie theaters, and his side hustle steadily grew and began incorporating sought-after brands of used clothing. By the time we married in 2017, his inventory was pushing 2,000 items for sale. I quickly jumped on his bandwagon and started my own online store curated to my own sense of style. Our styles gradually merged as we both found a mutual love for vintage clothing; the rarity feels special, the quality: long-lasting, and the sensation: nothing quite compares to the feeling of a perfectly broken-in 80's tee. 
The fashion industry is spread far and wide. We see companies attempt to re-create looks that have already cycled through, and even re-print famous graphics on t-shirts that are, frankly, not as well made. As warnings about climate change and pollution become imperatively insistent, more mainstream companies are making and will continue to make necessary changes in order to adapt. Meanwhile, shopping second-hand has always been innately environmentally ethical as it extends the life of items, replaces the need for articles produced by fast-fashion companies, and keeps textiles out of landfills. Only in the last few years have we witnessed the stigma of buying second-hand melt away, and Adam and I could not be more thrilled. 
By January of 2020 we were giddy about the idea of sharing our collection with the vintage-lovers of Cortland, wanting to test the waters in order to see whether our home city of Cortland could support a store like ours. We first began planning a pop-up for April that, due to the threat of COVID-19, was quickly quashed. We spent the summer working hard to deliver online sales while watching the spread of disease rise and fall. By September the new infections reached zero locally, and we held a one-day pop up event that was so well-received, it solidified our desire to open a permanent location.
Since we signed the lease in January 2021, there have been plenty of frustrations (or delightful challenges) on the journey to open our doors. However, I couldn't ask for a better partner through this adventure. Our disagreements have tested us at times, but what has resulted is our ideal blend of feminine and masculine, edgy and family-friendly, modern and nostalgic. A location that has only been utilized as different bars for the last fifty years, last seen clad in magenta ceilings and neon as Beer Goggles, has been transformed (R.I.P., Don) into our dream shop in the heart of Downtown. The turnout for our August 28th opening, Adam and I agree, was one of the most rewarding experiences we have shared and worth every challenging moment. Showcasing pieces we love and seeing that the people of Cortland love them too, sparks an emotion beyond words, and it will never not make us smile. We are proud to actualize our business in Cortland and CNY; we cherish being able to share our passion with our neighbors. We have made it our mission to provide a dynamic shopping experience full of the thrill of the discovery, fueled by offering unique items that inspire expression of personal style, and we are honored to play that part in the greater vision of revitalizing the commerce and culture of Downtown Cortland, our home. 
- Abby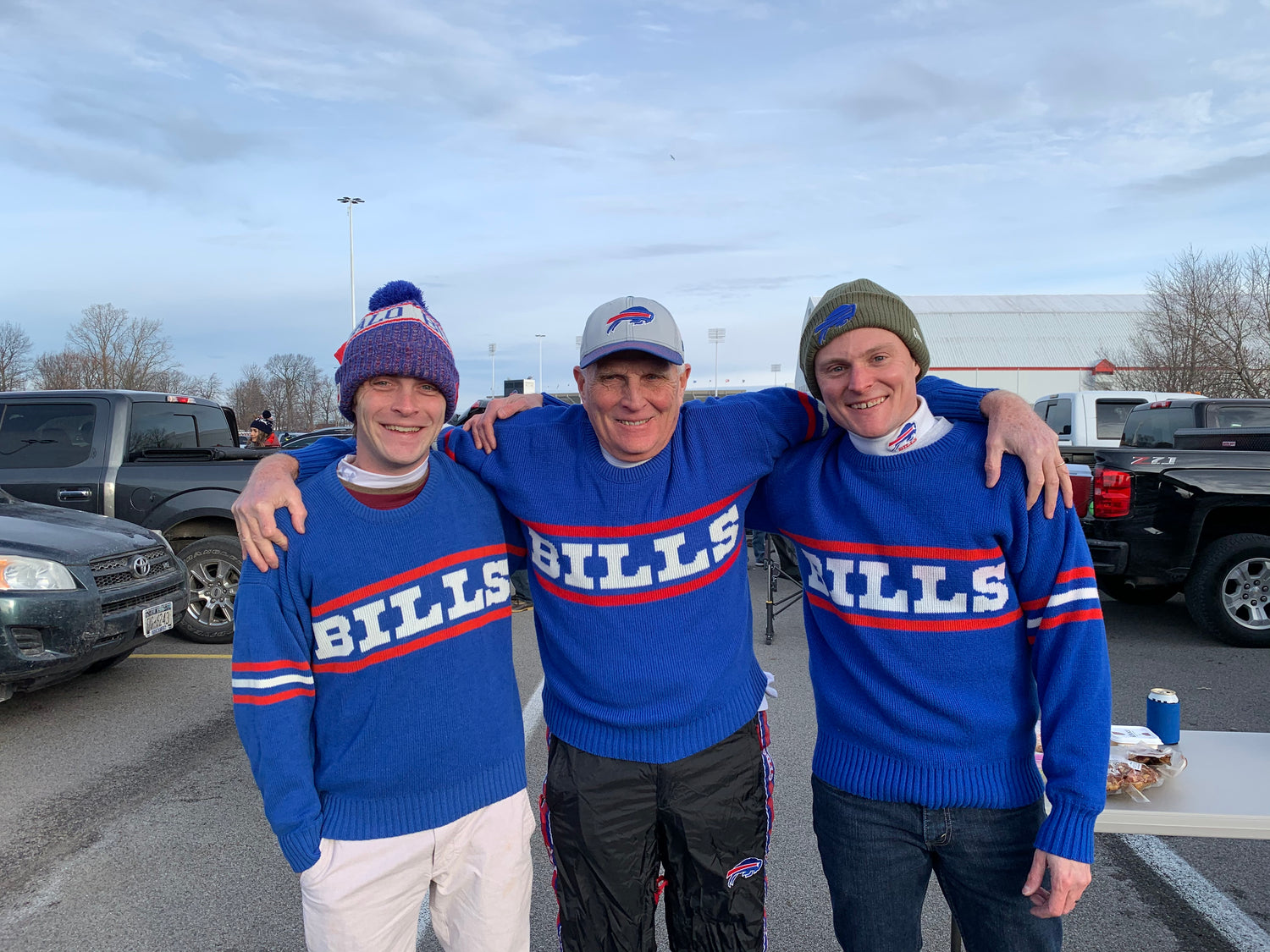 Our Name
We started selling our collection online in 2018 and named it after our favorite place to have a great time tailgating with family and friends: in Lot 1 of Ralph Wilson Stadium (now Highmark Stadium), where many of us love to sport gear from back in the 90's when the Buffalo Bills were the best in the AFC. Even though we sell much more than 90's sports apparel, the name Lot 1 Vintage has stuck through the years.
Thank you
We hope you enjoy your time here. If you have questions do not hesitate to contact us.